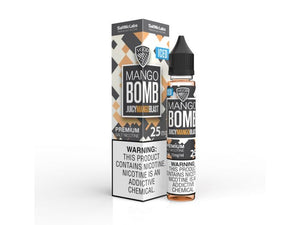 Iced Mango Bomb By VGOD
Mango Bomb is a blast of a delicately sweet, yet rich and juicy slice of mango from the onset straight through to the exhale. It is a completely smooth and gratifying tropical treat that will reinvigorate you all day long.
VGOD's Mango Bomb SaltNic is available in 25mg & 50mg, 30ml.
This product is intended for MTL devices ONLY!